2020 Meritorious Service Award Honorees
August 2020
The Carolina Region is pleased to announce the following individuals as recipients of 2020 Robert L. Lindsay Meritorious Service Awards. A listing of all previous winners of Carolina Region Meritorious Service Awards can be found here.
2020 HONOREES: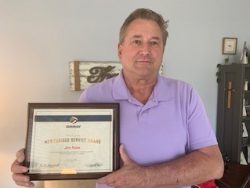 Jim Ross
Jim Ross – Jim Ross has been involved with the Carolina Region as a volleyball player, coach, or board member since picking the sport up in Graduate School in Greensboro in 1980.  He was a successful indoor and outdoor player during his "younger" years.  He served as the Men's Player Rep to the Board of Directors until he moved out of state in 1987.  Jim returned to NC in 1996 and immediately became involved with the Region again as a Junior Coach and eventually the Junior Girl's Rep to the board.  In 2018, Jim was elected as President of the Board of Directors.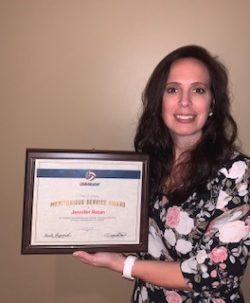 Jennifer Rotan
Jennifer Rotan – Jennifer was hired in 2014 to become just the second Administrative Assistant in the office for the Carolina Region.  She spent the next 5 years answering member's inquiries, helping club directors with building rosters, processing in person clinic results, and numerous other tasks needed for an organization with 12,000+ members.  She had to move on in 2019, but her dedication and the smooth operations of the office made a significant impact on the Carolina Region.