2023 Meritorious Service Award Honorees
July 2023
The Carolina Region is pleased to announce the following individuals as recipients of 2023 Robert L. Lindsay Meritorious Service Awards. A listing of all previous winners of Carolina Region Meritorious Service Awards can be found here.
2023 HONOREES: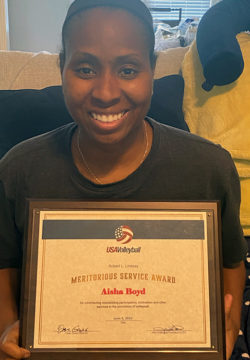 Aisha Boyd
Aisha Boyd – Aisha has been a player and referee in the Carolina Region.  She earned her Junior National Referee certification in 2015.   She was honored with the Bronze Whistle award by USAV in 2016 as the top Junior National Referee in her class.    Aisha earned her National Referee certification in 2018.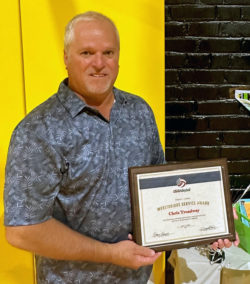 Chris Treadway
Chris Treadway– Chris is the Club Director for Burke Elite Volleyball Club.  He has been a coach, administrator, and tournament director in the region for many years.  He served as the Youth & Junior Girls West Rep to the Carolina Region Board of Directors from 2019-2022.