2011 Meritorious Service Award Honorees
Each year, USA Volleyball presents Meritorious Service Awards to individuals and/or groups that provide outstanding contributions to the sport of volleyball across the country. Each Region is allowed to nominate and select up to five individuals or groups for this recognition each year. The Carolina Region is pleased to announce the following individuals as recipients of 2011 Robert L. Lindsay Meritorious Service Awards. All award recipients will be recognized in the 2012 USA Volleyball Guidebook. A listing of all previous winners of Carolina Region Meritorious Service Awards can be found here.
2011 HONOREES: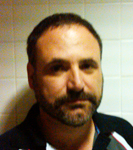 Ronnie Mutter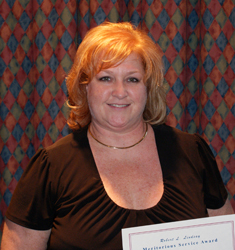 Trina Sharpe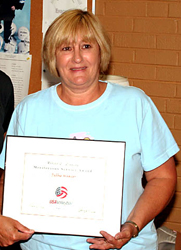 Debbie Weaver - Photo courtesy of The Alleghany News
 
* William Hoyle - William was founder and long-time Club Director for VC Juniors our of Henderson.  He hosted Carolina Region tournaments whenever asked.  He has since turned over club operations but was an ardent supporter of the sport for many years.
* Ronnie Mutter - Ronnie is the current Indoor Referee Chair for the Carolina Region.  He is certified as a USA Volleyball National Referee and National Scorekeeper.  He has worked with Carolina Region staff to overhaul the Good Standing Policies for all officials and improve the rating and record-keeping procedures for the Region.
* Trina Sharpe - Trina is the Club Director for Sports Academy out of Statesville.  She served as the Junior Girls' Representative to the Carolina Region Board of Directors from 2006 to 2010.  She was recently elected again to serve as Girls' Rep during the 2011/2012 season.  Trina has hosted numerous Carolina Region tournaments in the Statesville area for many seasons.
* Debbie Weaver - Debbie is the Club Director for Alleghany Volleyball Club out of Sparta.  She is always willing to host Carolina Region tournaments in Sparta each weekend of the season!
The Carolina Region would like to thank each of these individuals for their continued support of volleyball in North Carolina! Without people like these, the Carolina Region would not be where it is today. If you have a chance to meet these honorees or any previous year's winners, please thank them for their many contributions!
If you would like to nominate someone for a 2012 Meritorious Service Award, please contact the Region Office. Any person or group that works to promote volleyball in some way is eligible.