Officials Set the Tone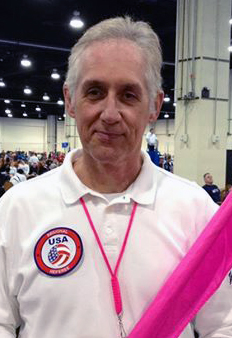 One of the major undertakings of the Carolina Region is educating, training, and evaluating officials for the sport of volleyball. Each season the Carolina Region hosts Officiating Clinics for both Adults and Juniors and provides clinicians to many other Club-sponsored clinics across the state. The clinics introduce the rules of the game to our members and provides them with the guidance and support to make their tournament experiences structured, fair, and hopefully, more enjoyable. This section of the Carolina Region Web Site will be a start page resource for our members that want more information about Officiating in USA Volleyball. Listed at right are links we think might be of use to officials or volleyball enthusiasts interested about the Officiating side of the sport. Many of the links at right will connect you with other officiating resources on the Web that have been created to aid officials. This page is intended to be a work in process. We will continue to add information and links to this section as we discover or develop it. If you have any questions about the Carolina Region Officials Program, please see our Officials Program Contact Information Page.
2023 Officials Advisory Board Meeting – August 1, 2023.