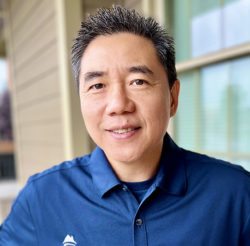 The Carolina Region is pleased to announce the results of recent elections for two positions on the Region's Board of Directors.
Bruce Cao, of Morrisville, NC, has been elected as the Youth & Junior Girl's Rep. Steve McKeon, of Wilmington, NC, has been re-elected as the Youth & Junior Girl's EAST Rep. Bruce and Steve will serve a three-year term. Bruce's BIO can be viewed here. Steve's BIO is available here.
This is a critical time period for the Board of Directors. The Region will soon begin a year's long process to develop a Strategic Plan for region programs and operations. Phase I will include a SWOT analysis for Board members and key stakeholders. Clubs will be asked for feedback during Phase II. Phase III will tie all the information together into a plan of action. The Region Board is excited to undertake this process and encourages our members to aid us in this project so we can continue to provide the services you want.