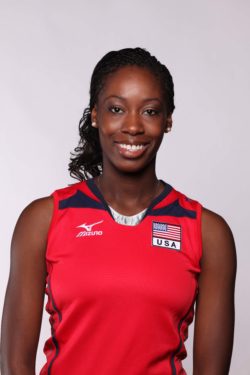 Clemmons, NC (April 30, 2021) – The Carolina Region has announced the 2021 class to be inducted into the North Carolina Hall of Fame.
Megan Hodge Easy will become the first Player to be inducted into the NC Hall of Fame. This distinction is self-evident as Megan is one of the most decorated players to come out of North Carolina in history. She played with Triangle Volleyball Club as a junior player and earned multiple Carolina Region All-Region honors. She was named the Gatorade and Volleyball Magazine's National High School Player of the Year in 2006. She was a member of the 2004 and 2005 U.S. Girl's Youth National Team as well as the 2006 U.S. Women's Junior National Team. Megan played collegiately at Penn State University where she was a four-time AVCA First Team All-America selection. In 2009 she was named the Honda Award winner for volleyball and the AVCA Division I National Player of the Year. Penn State won three National Championships during her time in college. Megan joined the U.S. National Team in 2009 and participated in multiple international competitions. She was an Olympian at the 2012 London Olympics earning a Silver medal. She was also named the Most Valuable Player and Best Scorer during the 2012 FIVB World Grand Prix.
Megan lives outside the state now. An induction ceremony was held on August 6 at NanaSteak in Durham. Several family and friends gathered to recognize and celebrate Megan's accomplishments.
International Jammers will become the first Adult team to be added to the NC Hall of Fame's Court of Honor. Teams that have achieved regional or national recognition for significant results are considered for this honor. International Jammers became the first Carolina Region Adult team to win an overall division at the USA Volleyball National Championships by winning the Men's A division at the 2005 US Open Championships in Denver, CO. The International Jammers team consisted of the following players: Romel Lightbourn, Matt Fitzsimmons, Brian Kopec, Chad Willis, Tim Walenga, Jean-Philippe Guyon, Ed Pankau, Bradley Smith, and Gary DeJames
Additional information on each of these inductees can be found at the NC Volleyball Hall of Fame page.