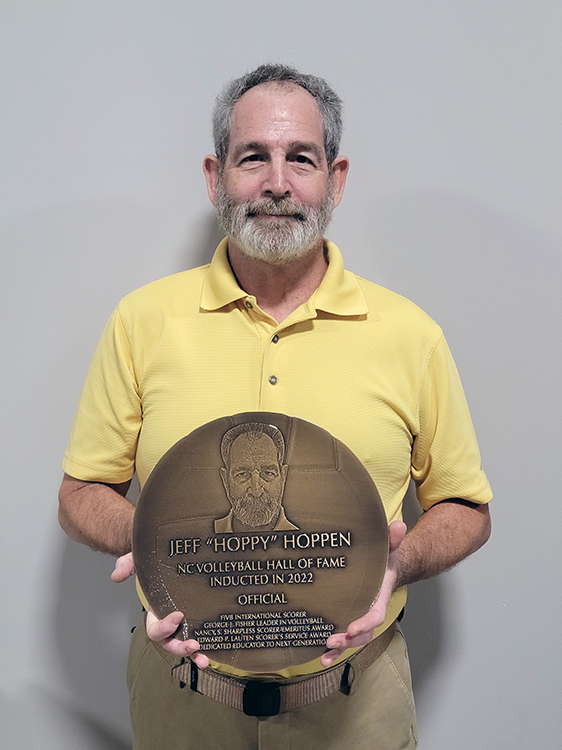 Advance, NC (August 5, 2022) - Jeffrey "Hoppy" Hoppen was inducted into the North Carolina Volleyball Hall of Fame (NCVBHOF) on Friday, August 5, 2022 at ceremony hosted in a newly renovated group event room at Rise Indoor Sports in Bermuda Run.
Hoppy became the first Official to be elected to the NCVBHOF. The celebration included friends and family from NC and Virginia. Dr. Charlie McAllister reminded the audience of Hoppy's many accomplishments. Some of which include:
FIVB International Scorer
Carolina Region Scorer Chair
1989 Robert L. Lindsay Meritorious Service honoree
1996 Paralympics Scorer
2007 USAV Edward P. Lauten Scorer's Service Award
2009 USAV Gold Pen honoree
2015 USAV Nancy S. Sharpless Scorer – Emeritus Award
2015 USAV George J. Fisher Leader in Volleyball Award
For pictures of the induction ceremony, go here. To see his NCVBHOF page, go here.