2015 Meritorious Service Honorees
Each year, USA Volleyball presents Meritorious Service Awards to individuals and/or groups that provide outstanding contributions to the sport of volleyball across the country. Each Region is allowed to nominate and select up to five individuals or groups for this recognition each year. The Carolina Region is pleased to announce the following individuals as recipients of 2015 Robert L. Lindsay Meritorious Service Awards. All award recipients will be recognized in the 2016 USA Volleyball Guidebook. A listing of all previous winners of Carolina Region Meritorious Service Awards can be found here.
2015 HONOREES: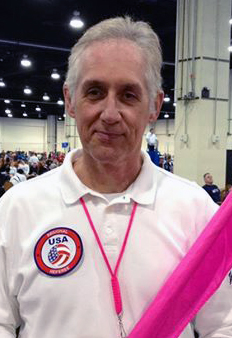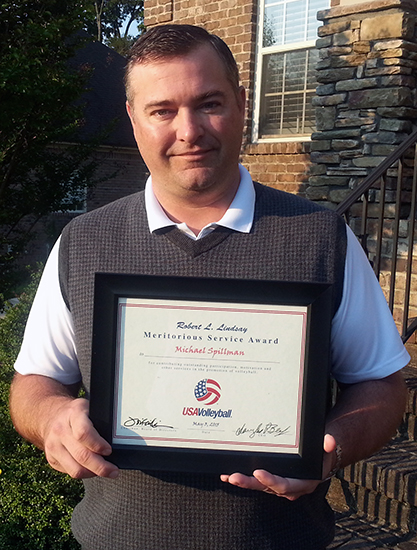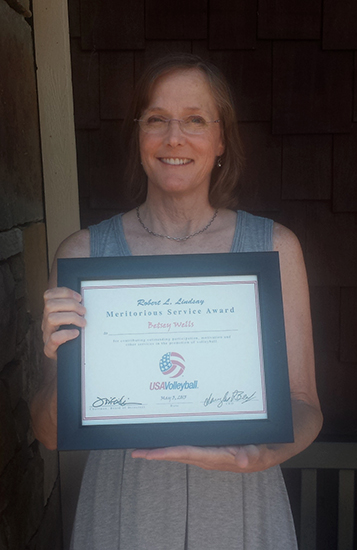 Greg Fletcher                                              Mike Spillman                                                       Betsey Wells
* Greg Fletcher – Greg was a tireless supporter of volleyball in the Carolina Region for many years.  He loved being a volleyball referee and would travel throughout North Carolina and the country to work.  It was a rare weekend during the volleyball season that Greg couldn't be found refereeing.  We lost Greg too early in 2014, but the Region is proud to honor Greg posthumously with a Meritorious Service Award. * Mike Spillman – Mike is the current President of the Carolina Region Board of Directors.  He has served on the Board for many years, first as the Men's Player Representative and was elected President in 2012.  Mike began his involvement with the Carolina Region as a Junior player, one of the earliest Junior Boys players in the Region.  Mike has been passionate about promoting volleyball to Adults and Boys in particular. * Betsey Wells – Betsey worked in the Region Office for six years as the first paid Administrative Assistant.  She aided countless parents and members with annual membership inquiries and tournament information.  She was always a friendly voice on the line whose main goal was to help our membership.  Betsey is also a volleyball parent, raising two daughters who played Carolina Region volleyball.
The Carolina Region would like to thank each of these individuals for their continued support of volleyball in North Carolina! Without people like these, the Carolina Region would not be where it is today. If you have a chance to meet these honorees or any previous year's winners, please thank them for their many contributions!
If you would like to nominate someone for a 2016 Meritorious Service Award, please contact the Region Office. Any person or group that works to promote volleyball in North Carolina in some way is eligible.