2017 Meritorious Service Award Winners
Each year, USA Volleyball presents Meritorious Service Awards to individuals and/or groups that provide outstanding contributions to the sport of volleyball across the country. Each Region is allowed to nominate and select up to five individuals or groups for this recognition each year. The Carolina Region is pleased to announce the following individuals as recipients of 2017 Robert L. Lindsay Meritorious Service Awards. All award recipients will be recognized in the 2018 USA Volleyball Guidebook. A listing of all previous winners of Carolina Region Meritorious Service Awards can be found here.
2017 HONOREES: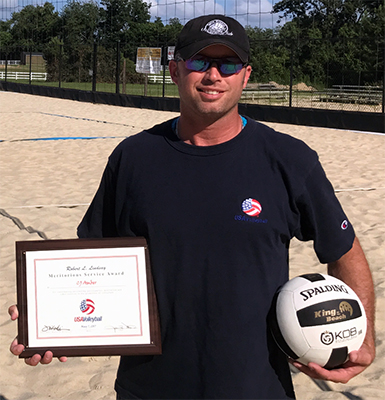 CJ Amber
CJ Amber – CJ has played 24 years of indoor volleyball including high school, college, military and USA Volleyball.  He is also an accomplished Beach volleyball player, playing professionally on the AVP, EEVB, EVP, NVL, and USAV tours.  CJ has been a coach with the Twin Rivers Volleyball club in New Bern, NC for 7 years.  He is a High School Junior Varsity team and also coaches the New Bern High School Beach volleyball team.  CJ has given his time tirelessly to promoting the sport in the Craven County and Eastern North Carolina area.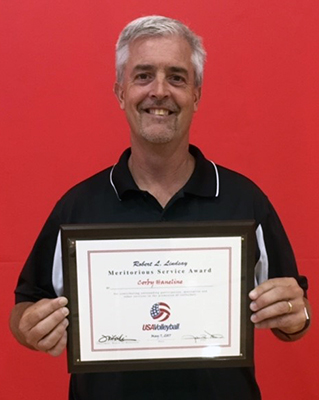 Corby Haneline
Corby Haneline
– Corby has been a tournament director in the Carolina Region since the 2004 season.  He has hosted numerous events for the region over the years and is always willing to help the region when asked.  He helped from the Blitz Volleyball Club in 2013 to give players in the Cleveland County area an opportunity to play locally.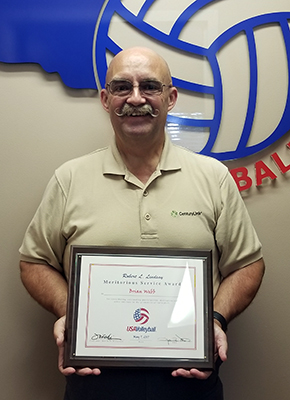 Brian Webb
Brian Webb
– Brian's affiliation with the Carolina Region began as a volleyball dad!  His daughter played as a junior player for many years and he traveled to many tournaments as a spectator.  When his daughter aged out of juniors, Brian realized he loved the sport and wanted to stay involved.  So, he contacted the Region and found out how to be a Referee.  He has been working as a referee in the region since 2004.  He achieved his Junior National certification in 2014 and achieved his National Scorer certification in 2015.  He has been a clinician for the Region for many years willing to travel all over to teach the next generation of players how to be referees.  Brian served on the Carolina Region Board of Directors from 2013-2015 as the Officials Rep.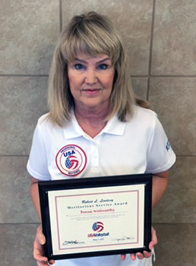 Bonnie Wishnietsky
Bonnie Wishnietsky
-  Bonnie has been a Carolina Region official since the 2012 season.  She has always been willing to work every weekend and is willing to travel where needed to help the Region cover its sites.  Bonnie has moved on to Florida with her family but plans to continue her officiating service.
The Carolina Region would like to thank each of these individuals for their continued support of volleyball in North Carolina! Without people like these, the Carolina Region would not be where it is today. If you have a chance to meet these honorees or any previous year's winners, please thank them for their many contributions!
If you would like to nominate someone for a 2018 Meritorious Service Award, please contact the Region Office. Any person or group that works to promote volleyball in North Carolina in some way is eligible.