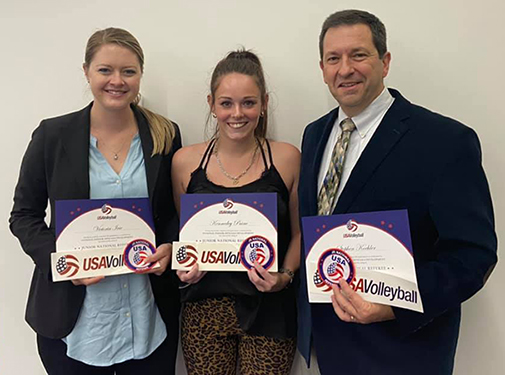 The Carolina Region is pleased to announce that we have three new Junior National Referees in the Region:
Victoria Ivie (Murphy, NC)
Stephen Koehler (Waxhaw, NC)
Kennedey Paine (Clayton, NC)
All three referees have participated in the Carolina Region Officials Accelerated Advancement Program (OAAP).  This intensive training program prepares officials for higher ratings over a three year period.  For 2021, the referees were rated at the Girls' Junior National Championships in Las Vegas, NV. 
Congratulations to our new Junior Nationals.  We look forward to seeing them at future Carolina Region tournaments.