2000 Adult Regional Championships
2000 Adult Regional Championships
Pictures
We apologize for some of the picture quality.  The conditions and camera were not ideal. If anyone has any pictures of the teams/divisions that we do not have represented, we will post them if you forward to the Region Office.
MEN'S GOLD: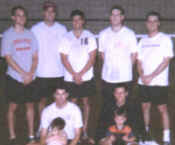 Champion - WCVC-Sets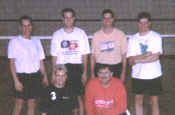 Runner-up - WCVC-Cat-A-Tac
Sorry, Picture Unavailable
All-Region

MVP - Jeff Rosowski
MEN'S SILVER:

Champion - That's A Nice Set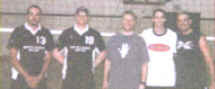 Runner-up - Smith County Mutual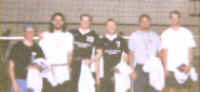 All-Region - L/R Blaine Ott, Barry Rymer, Chad Maiden, Chris Toomey, Chris Barr, Bradley Smith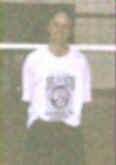 MVP - Danny Sutton
MEN'S BRONZE:
Sorry, pictures were not taken at these Championships.
WOMEN'S GOLD: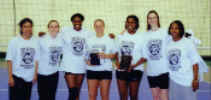 Champion - The Executives impotenciastop.pt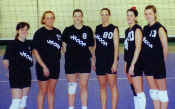 Runner-up - WSVBC-Vroom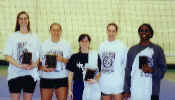 All-Region - Jennifer Rohrig, Tory Seibert (MVP), Julie Riggins, Kelly Boerstler, Georgette Crawford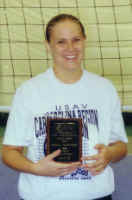 MVP - Tory Seibert
WOMEN'S SILVER:
Sorry, pictures did not turn out due to camera malfunction.
WOMEN'S BRONZE: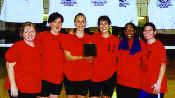 Champion - WSVBC-Pepper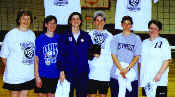 Runner-up - DVC-Netzo

All-Region - L/R Amanda Edwards, Julie Rightmyer, Malaika Blake, Joanne Field, Kathryn Scott, Kasey Bacanskas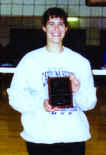 MVP - Cathy Mills