2013 Carolina Region HP Travel Teams
Summer, 2013
The Carolina Region is pleased to announce the 2013 High Performance (HP) Traveling teams. The teams traveled to Fort Lauderdale, FL for the 2013 High Performance Championships to compete against other High Performance teams from across the country.
RESULTS:
CR Youth Team finished 3rd overall (out of 20)!  This is highest finish ever at the HP Championships by a Carolina Region team! CR USA Select Team finished 18th (out of 25). Final results from the event is here.  To view the CR Announcement (with picture) about the finishes, go here.
Great job by both teams!  We're proud of you!
CR USA SELECT TEAM (born on or after January 1, 1998):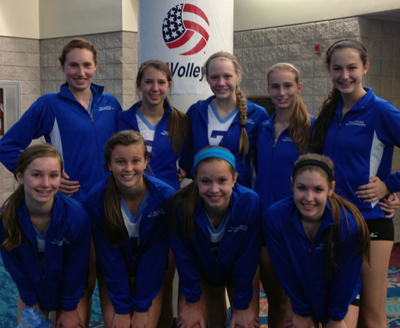 | | | | |
| --- | --- | --- | --- |
| Vanessa Blas | Concord | Carolina Storm VBC | MB |
| Payton Carter | Fort Mill, SC | Carolina Union VBC | OH |
| Tessa Grubbs | Tega Cay, SC | Carolina Union VBC | OH |
| Madeleine Hough | Mint Hill | Carolina Union VBC | L |
| Coral Kazaroff | Apex | Triangle VBC | L |
| Courtney Koehler | Weaverville | Biltmore Volleyball Academy | S |
| Karlie Redfern | Harrisburg | Carolina Union VBC | OH |
| Nora Smith | Fuquay Varina | North Carolina Volleyball Academy | S |
| Kocelyn Stoner | Greensboro | Piedmont Mizuno VBC | MB |
| John Brannon | Charlotte | Carolina Union VBC | Head Coach |
| Tina Readling | Whitsett | Piedmont Mizuno VBC | Assistant Coach |
CR YOUTH TEAM (born on or after January 1, 1996):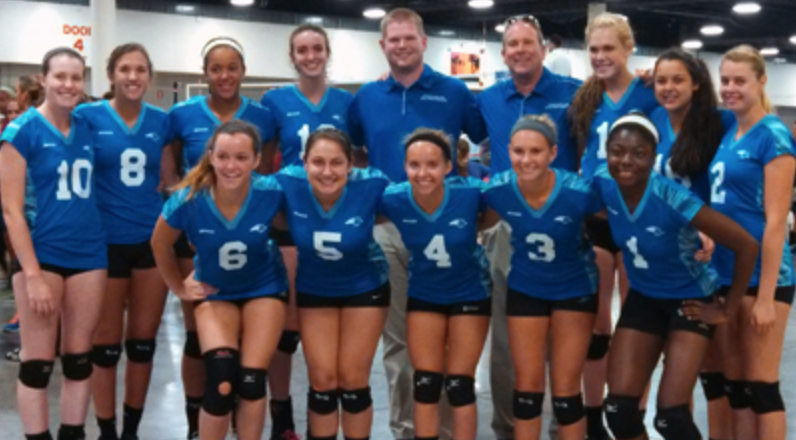 | | | | |
| --- | --- | --- | --- |
| Cayce Bell | Creedmoor | North Carolina Volleyball Academy | |
| Callista Brown | Summerfield | Piedmont Mizuno VBC | |
| Robin Cornel | Raleigh | North Carolina Volleyball Academy | |
| Bailey Freeman | Hillsborough | Alamance Force VBC | |
| Kimberly Hovey | Raleigh | Club Red VBC | |
| Adria Johnson | Apex | NC Elite VBC | |
| Kathryn Johnson | Thomasville | Set Point VBC | |
| Carley Mackie | Kernersville | SportsPlex VBC | |
| Ashley Muench | Hurdle Mills | Club Red VBC | |
| Victoria Pearce | Durham | NC Elite VBC | |
| Mikayla Pettyjohn | Jamestown | Tri-County VBC | |
| Caroline Wells | Greensboro | Piedmont Mizuno VBC | |
| Patrick Nicholas | Greensboro | Carolina Region HP | Head Coach |
| Brendon Osmer | Charlotte | Carolina Union VBC | Assistant Coach |