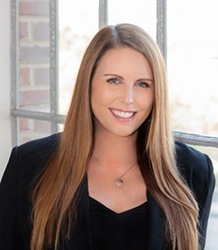 SARAH CONKLIN
Youth & Junior Boy's Rep
Sarah played DI Volleyball at UNC Charlotte and has coached at all levels for Girls and Boys Volleyball over the past 15 years. She moved her focus to coaching and developing Boys Volleyball 6 years ago when her son expressed interest in playing, now all 3 of their sons play volleyball!
She has helped organize and develop the Charlotte Area High School Boys League from 4 schools to over 40 schools last season and hopes to add even more schools from across the state next year.
She has been Head Coach of Marvin Ridge HS Men's Volleyball since 2018 and led the Mavericks to 3 Championships. She will be the Men's Head Coach at Weddington HS this season. 
She is on the First Point Organization committee to help with the National expansion Boys Volleyball. She is passionate about creating opportunities for all athletes to play volleyball and achieving the ultimate goal of sanctioning Boys Volleyball as an official sport in NC.