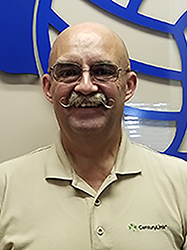 The Carolina Region is pleased to announce Brian Webb as our new Official's Program Director.  He replaces Marilyn Thompson, who has retired after 37 years of service to the Carolina Region!
Brian is no stranger to the Carolina Region.  He has served two stints on the Carolina Region Board of Directors as the Officials Rep.  He is an active USAV, Collegiate, and High School referee.  He achieved his Junior National Rating in 2010 and his National Scorer rating in 2015.  He has been an active trainer in the Region's Officials Accelerated Advancement Program as well as giving multiple club officiating clinics each fall.
Brian is excited to begin this new opportunity with the Carolina Region.  He will work alongside the Beach and Indoor Referee Chairs to promote the officiating profession, recruit new officials to the sport, and enhance the Region's Official's training opportunities before and during tournaments.  He will officially begin on October 1 but will be active and visible as the High School and Collegiate seasons begin. 
Please welcome and say hello to our new Official's Program Director as you encounter him this season!