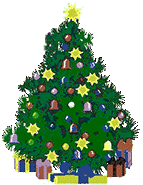 The Carolina Region would like to wish everyone a Merry Christmas, Happy Holidays, and A Happy New Year!  We are looking forward to a great 2019 Carolina Region/USAV season beginning soon!
Please take note of the Region Office hours around the holidays.  The Carolina Region Office will be closed Monday, December 24, through Wednesday, December 26.  We will be posting the site Assignments for the first regular season tournaments on Sunday, December 23.  The office will also be closed on Tuesday, January 1, 2019.
We will be checking email regularly during these holiday breaks and that is the preferred way to reach us when the office is closed.